Dallas is a very big city with a population of over 1.3 million people. That is not as big as Houston, but here's something you didn't know: from 2010 to 2016 – the latest figures we could find – New York lost just over 900,000 residents, while Dallas had the biggest increase of any US city at 304,000. Houston was next with 283,000, then Atlanta with 153,000, San Francisco with 42,000, and after that EVERY other major US city lost residents. Lots of Americans are migrating from the North to the South.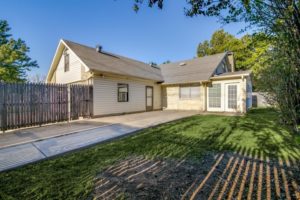 As a Dallas property management company, it follows that we really couldn't take care of the whole city, so we specialize. We're not called North Texas Property Management for nothing. Certainly, there are some very big property management companies in Dallas, who try to cover everything, and there are some small companies who only cover a very local area. We fall somewhere in between, catering for property investors who have perhaps a single home to rent out or maybe as many as five or six.
Thinking about it, if you own a property or two that you want to rent for profit, do you want it to be handled by a Dallas property management company that tries to be all things to all people, or a local one that SPECIALIZES in the area in which your property is located and knows everything there is to know about that area? It's what is known colloquially as a "no-brainer" isn't it?
When It Comes To North Texas We Know What We Are Talking About
This is why we don't generally handle South Dallas, or even Central Dallas, but when it comes to North Dallas propety management issues, we really do know what we are talking about. It's why over the last few years property investors in the North Dallas and North Texas area have entrusted us to look after homes – and also some commercial properties – with a total value of over $50 million and growing at a rapid rate. And we have achieved all this in the short space of only just over 12 years.
If you are looking for a single-homes Dallas property management company that specializes in North Dallas, then we're your guys and gals. With us you get EXPERT knowledge of the local area from our team of the best property managers in Dallas, and you get attention to detail. Think about this: in our first five years in business we did no advertising whatsoever. We expanded at a rapid rate totally by word of mouth. Small property investors recommended us to their friends and family who also had one or two properties to let and we expanded swiftly to become the business we are today.
Remember this: for most of this time we were in the depths of the worst recession the majority of people can remember, so we must have been doing something right.
If you are looking for property management in North Dallas and elsewhere in North Texas give us a call. The number is (214) 227-7669, or you can email us on info@ntxpm.com.