We work hard to be the best residential PROPERTY MANAGEMENT COMPANY not only in our "home town" of Plano, Texas, but all the suburbs of North Dallas – from McKinney to Frisco, Allen to Richardson, and everywhere else in North Texas. While there are property managers that focus on big apartment complexes, duplexes, and other multi-family dwellings, we focus on single family homes. We love to work with investors who have one, or more than one, single family home in Plano, Richardson, Allen or other suburbs North of Dallas, and who want a "property manager" that can handle each individual property.
Therefore, if you own an single family home as an investment property – or perhaps a series of single family homes, we'll work hard to earn your trust as one of the top-rated teams of property managers who specialize in the residential space out there.
Use this page to learn more about our single family home property management services, but really the best way to "get to know us" is to reach out for a consultation on your property management needs.
CONTACT US – You can contact us via

email

or call us at 214-227-7669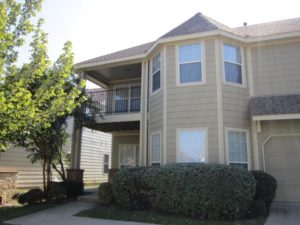 Our mission is to provide comprehensive, reliable, trustworthy and cost effective services to residential property owners and real estate investors.
North Texas Property Management has taken our years of experience and reengineered industry processes to consistently surpass our the expectations of those property owners who become our clients.
North Texas Property Management has established higher industry standards and delivers "best in class" service to our clients every single day. Our goal is to provide our clients with residential property management solutions that save our owners time and money. Property owners and investment companies depend on us to help achieve their financial goals in property performance and profitability. Whether you one just one single family home or perhaps a series of single family homes, we can help.
Investors Loves Us and So Do Folks Looking for Single Family Homes to Rent

Whether you own single family homes, duplexes, townhomes, or condos, in Texas and the North Dallas suburbs, our company ensures that your property is well maintained.
Our world class marketing and advertising yield high call volumes each day from potential tenants in turn converting vacancies into occupied single family home properties in a much shorter time frame. Our clients choose us because of our experience, industry expertise, and our strong knowledge of the Dallas Fort Worth rental market. That goes as well for the smaller cities and submarkets such as The Colony, Texas, or Anna, Texas, or even (who could forget?), Little Elm, Texas.
We take the time to educate our clients and their tenants to enhance the rental experience for both parties, which results in our client's properties being better maintained by the tenant.
Our staff understands the importance of continuing the level of quality of our services and tenant retention. Our tenants – those who live in the single family homes, duplexes, condos, townhomes, and other types of residential properties – have peace of mind knowing our maintenance department is accessible 24 hours a day, 7 days a week. Our clients (and our investors) know they will receive prompt attention on any issues that will impact their safety or the integrity of the property.
North Texas Property Management satisfies the growing demand for a professional, trustworthy and cost effective property management solution that owners can depend upon. And we're one of the few property management companies in Plano that focuses on the single family home market. We strive for operational excellence in all facets of managing your property and always act in the best interest of our clients.
Property Management Services for Residential Properties

Below is a list of services that our owners can expect from North Texas Property Management:
Complete make ready services of investment properties ensuring they meet Texas Rental Property Codes as well as being clean, presentable, and habitable.
Handling of all home owner association and city concerns, notices, violations including city registration of rental properties and scheduling of city inspections prior to occupancy.
Superior marketing and advertising of each individual property utilizing yard signs and approximately fifteen different on line advertising sites maximizing exposure.
Efficient and thorough tenant application process with optional requirements based on the individual needs of each home owner or real estate investor.
Provide executed (T.A.R.) Texas Association of Realtors lease and all appropriate agreements/documents such as pool liability waivers, lead based paint disclosures, etc.
Provide owners detailed information and estimates of repair costs for approval while coordinating those repairs between vendors/subcontractors/handymen and tenants.
Processing of any and all rents/funds collected each month in a timely manner and providing end of year reports for taxes.
Filing of any eviction court paperwork as needed, represent owner/investor in eviction court, file writ of possession, and enforce the writ in person. This is all on a case by case basis.
North Texas Property Management is constantly striving to improve ways we can better serve our client's and it is our personal mission to always surpass our owner's expectations.
Factoid about Residential and Single Family Homes
We love facts and history. Here's an excerpt from a recent article in the Washington Post on the history of the single family home in America in the last four hundred years –
The single-family home in America has evolved in one particularly remarkable way: It has gotten bigger, and bigger, and bigger. New homes built today are about a thousand square feet larger than single-family homes completed just 40 years ago (that's about the size of an additional modest rowhouse in Washington, D.C.). All that space is a sign of our times — of the relative wealth to afford it, the government policies that incentivize it, the tastes we now have for third bathrooms and fourth bedrooms (even though the size of the typical American household has actually been shrinking). In fact, in many ways — most of them more subtle — the American single-family home has changed with time in ways that say much about us and how we live. Vertical town houses built in the 1800s gave way a century later to horizontal homes, 3,000 square feet on a single floor. Compact ways of living that made sense when we got around on foot faded with time in favor of the spacious homes made possible by ubiquitous cars. And the popularity of cars changed the very design of our homes, too, as we created places to park them indoors. Source: https://goo.gl/Nwp9Kx