Plano, Texas – April 1, 2018. North Texas Property Management, a leading property management company in Plano, Texas, is proud to announce ambitious website upgrades for Spring, 2018. The company is in "growth mode," and investors who own residential properties in the North Dallas suburbs are eager to learn online about the company's service offerings.
"Investors who own rental properties such as single family homes in communities like Plano, Frisco, or McKinney here north of Dallas are often frustrated at finding the best team of property managers for their homes," explained Jason Marascio, CEO of North Texas Property Management. "Accordingly, we're rolling out new content upgrades to our website so that investors can first browse the website, and then reach out for a consultation on how we can serve their property management needs."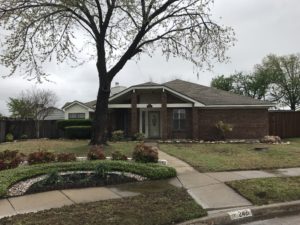 To learn more and to view the newly updated website on property management, visit the website. Those who are seeking a consultation on property management are urged to call the firm at 214-227-7669.
WEBSITE UPGRADES TO SERVICE THE NEEDS OF INVESTORS
It is a fact that people often turn first to the Internet for business-to-business information. A busy investor who owns one or more homes in the North Dallas area, as in Plano, Frisco, or McKinney, for example, might first go to Google or Bing to identify the best property management companies. He would then browse websites, and look for features that communicate a company that takes property management seriously. To this end, the newly revised website of North Texas Property Management sports photos of properties that the company has for rent, but – more importantly for investors – has tabs with information that help investors understand the quality services that can be brought to help them. For example, under the "Owners" tab, they can find a page on property management at http://www.ntxpm.pcaconsulting.net/management-services/. This page explains the services and philosophy of the company in easy-to-read format. Alternatively, investors can turn to the rental property evaluation form at http://www.ntxpm.pcaconsulting.net/free-rental-property-evaluation/ and understand the necessary steps to evaluate whether a property is a good fit for management. In the end, however, the best course of action after browsing the website is to reach out for a consultation.
ABOUT NORTH TEXAS PROPERTY MANAGEMENT
North Texas Property Management Company is a top-rated property management company servicing the needs of rental property owners in the North Dallas area of North Texas. The company's property managers manage residential rental properties in Plano & McKinney and Richardson & Allen, as well as other communities in the North Dallas area, for real estate investors and rental property owners who want a property management company that will take the burden off of them of physically and financially caring for, maintaining, and managing their rental homes.
Web. http://www.ntxpm.pcaconsulting.net/
Tel. 214-227-7669