November 19, 2019 – Frisco, Allen, and Plano Texas. North Texas Property Management, professional property managers and leasing agents serving diverse Texas cities such as Plano, Allen, and Frisco, are proud to announce an expanded listing of properties available for renters and cities available for their property management services.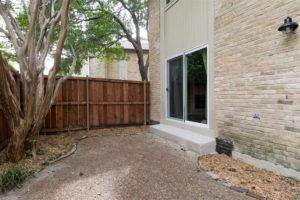 New listings are available for the Texas cities of Princeton, Burleson, and The Colony. Adults searching for a family-size home in the North Texas area can also review rentals for Dallas, Allen, and Frisco, Texas, from the professional property management team. Investors ready to find a seasoned leasing agency to help manage properties around North Texas can contact the company for information. Listings are subject to change without notice, but investors should feel free to reach out to the company to see whether they are a good fit for their property management needs.
"Finding a new home to rent before the Holidays can be stressful. Families are already busy with work, school, and daily activities. Add holiday plans to the list, and finding time to tour houses is tough," explained Jason Marascio, CEO of North Texas Property Management. "Luckily, we've added a few more towns to our rental listings. Families might find the right place nearby before the Holidays really set in."
Potential renters can review new listings for North Texas Property Management by visiting the home page. If a family finds a favorable property on the site, it is essential to contact the company immediately as listings are subject to change without notice. At the time of writing, single-family home rentals are available in popular North Texas communities such as Allen, Princeton, The Colony, Burleson, and Frisco, Texas. Persons specifically interested in Allen, Texas, can review the informational page.
Prospective renters can consider listings for clean, move-in ready three-bedroom homes in Allen and Frisco, Texas. Property investors managing several apartment units, condos, townhome, or houses can review the "leasing agent" informational page at http://www.ntxpm.pcaconsulting.net/leasing-agent/. Interested investors can reach out for a consult for any residential leasing needs.
ALLEN, FRISCO TEXAS PROPERTY MANAGEMENT LISTING EXPANDS IN TIME FOR A PERFECT FAMILY HOLIDAY
Here is the background on this release. Moving during the fall and winter months may not be ideal for a bustling family in the North Texas region. The lousy timing could be circumstances beyond one's control, such as a new job or an expired rental agreement. Renters searching for a family-sized rental home in Allen or Frisco, Texas, could begin by reviewing listings on a professional property management site. If time is of the essence, a wider-range of options for single-family rental homes in the Dallas suburb can be helpful.
Locations for single-family home rentals include The Colony, Princeton, and Burleson, Texas are ready to view. The added rental properties include three-bedroom homes, large backyards, and spacious living rooms. Renters hunting for a new house in the Allen or Frisco, Texas area could find the right kitchen to prepare a celebration feast by December. A cozy fireplace and large floor plans might be the right spot for opening presents on Christmas morning.
Winter can be a stressful time to pack and move a busy family. A team of local property management experts is ready to help locate the best home rental by the holidays. For these reasons, North Texas Property Management announces additional neighborhoods to the rental listings page.
ABOUT NORTH TEXAS PROPERTY MANAGEMENT
North Texas Property Management Company is a top-rated property management company servicing the needs of rental property owners in the North Dallas area of North Texas. The company's property managers manage residential rental properties in Plano, McKinney, Frisco, Richardson & Allen, as well as other communities in the North Dallas area, for real estate investors and rental property owners who want a property management company that will take the burden off of them of physically and financially caring for, maintaining, and managing their rental homes.
Tel. 214-227-7669