North Texas Property Management is proud to be one of the top McKinney property managers, but we have to report – as David Bowie once sang – "It ain't easy". You have to be a team, because no one person can do it all alone.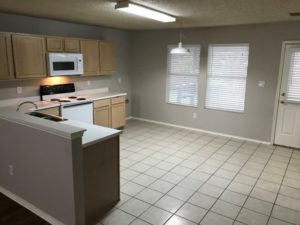 It requires a combination of skills, and it also needs people who are always on call, so if one of our managers goes sick or on vacation (yes, we do let them have vacations sometimes!) there is always someone there to take care of your property if something goes awry.
Let's face it: if you own a single property, or even two or three, that you want to rent out, what you DON'T want to have to do is to be there and deal with any problem that the renters might have. Even with the best cared-for properties things can go wrong. Who is to know when a storm may rip some shingles off a roof or there is a blockage in the sewer pipe? It happens.
What you need from McKinney property managers is someone there to deal with it on your behalf. You just want a quiet life and to collect your rent at the end of every month and that doesn't include being called at 2.00 am because the toilet won't flush.
We've Got You Covered
At North Texas Property Management, we've got you covered. We are always on call, so if your renter has a problem they simply call us – not you – and we get it sorted. Fingers crossed, your renter may never need a plumber at 11.00 pm or an electrician because the power has gone down, but if he does we have got the answer. We have access to all sorts of tradesmen who can come out at very short notice in an emergency and deal with it, and it's just as well too.
If there is water flooding through the ceiling it can cause an immense amount of damage to your property. So it needs fixing, and it needs fixing fast. Never mind what caused it – we can talk about that later. The thing is that it needs sorting.
Fortunately, real emergencies don't occur too often and in the general scheme of things, as McKinney property managers, we don't get called too often in the middle of the night. However, it does happen, and the point is that we are always there for you if necessary, and that is 24/7/365.
When you have North Texas Property Management on your side you can sit back and relax, knowing that your home is in good hands, and just take it easy and enjoy your rent coming in every month.