McKinney is hot at the moment, and we're not just talking about the weather. What we are referring to is the HOT residential property market. Many single family homeowners are holding on to their properties because the hot market means strong appreciation.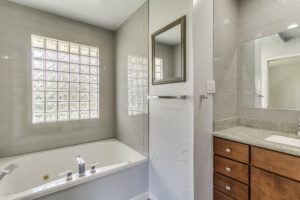 If you are lucky enough to own a home in the city, you should really rent it out and get some rental income along with the increasing value. Reach out to us at North Texas Property Management for residential property management in McKinney. It's what we do.
We are specialists in the renting of single family homes and we can fill your property fast. To begin with, one of our senior leasing consultants will visit your home and provide you with a free no obligation valuation. He will check the overall condition of the home, the surrounding areas and neighborhood to determine the amount of monthly rent you should get and how much the security deposit should be. He will also make recommendations regarding any possible repairs, cleaning, or yard work that should be done, if it is appropriate for residential property management in McKinney.
Our Consultant Will Check The Rental Property Codes
In addition, our consultant will check the city rental property codes since many cities require rental properties to be inspected and/or registered. The State also has property codes regarding items such as keyless deadbolts and smoke detectors.
We do require that electricity and water are connected while your property is available to rent. This is because it can be very difficult to carry out any repairs if the utilities are not connected, and also because if we are showing someone the property late in the day in winter when it is dark, we will need to turn the lights on. In addition, it is good to be able to have the heating on in winter so that potential tenants are comfortable when inspecting the home.
As soon as we have the property leased, we will notify you so that you can contact the utilities and have them disconnect the service.
Our mission at North Texas Property Management is to make your life as simple as possible. When you rent a property out, all you want is to receive your monthly rental check and nothing else. This is why we always go the extra mile with residential property management in McKinney, so that you don't have to worry about a thing. Our maintenance department is open 24/7/365 so that if there is a problem at two in the morning, your tenants can get help. We aim to make the rental experience a pleasure for both you and your tenants.